Unique rooms Details to fall in love with
Bassa Blanca, Coll Baix, Maristany, Sa Talaia… Each of the 6 rooms at Can Tem has its own name and exclusive character.
Be ready to fall in love with the unique details in every room, that will remind you of the landscapes to which they owe their names. Our rooms are also provided with every convenience: free WIFI, heating and air conditioning, satellite TV, minibar...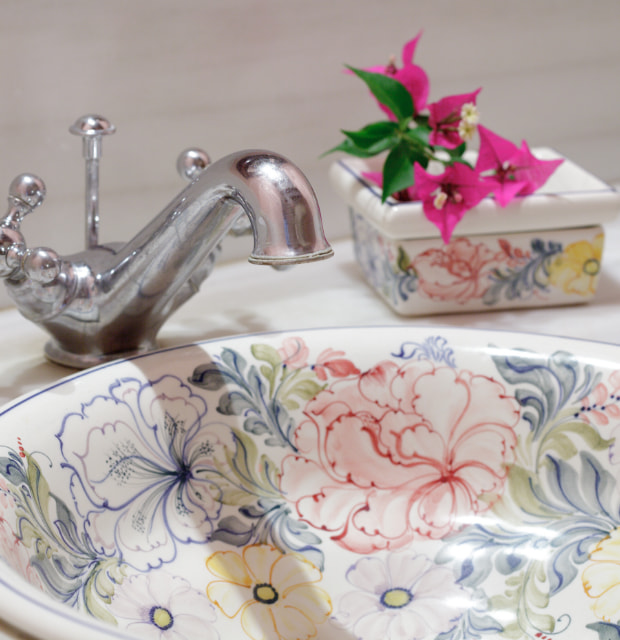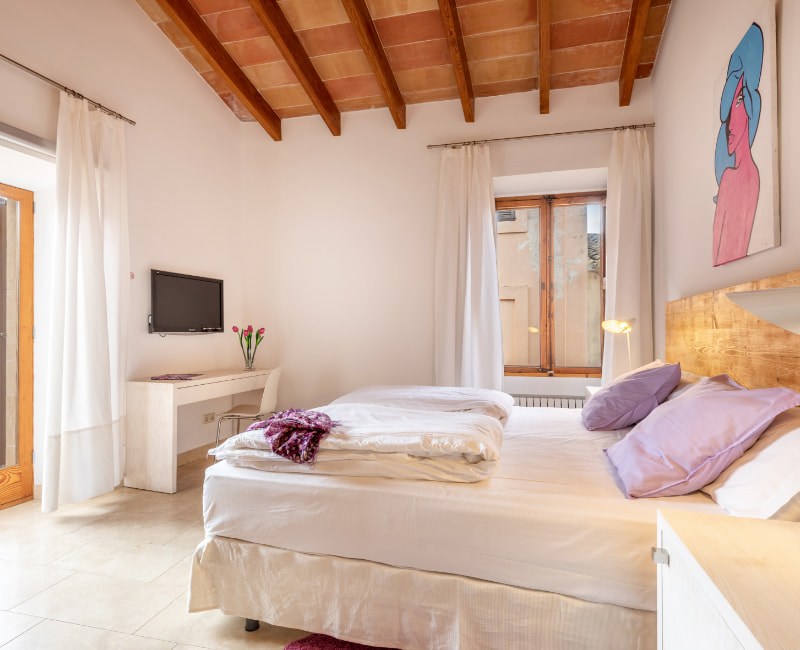 Doble Deluxe Sa Talaia and Maristany
Sa Talaia and Maristany are the 2 most charming rooms in Can Tem. Located on the first floor of the building, Maristany's highlight is an exclusive hot tub and a canopy bed. Sa Talaia offers a lovely private terrace, so that you enjoy unique relaxing moments.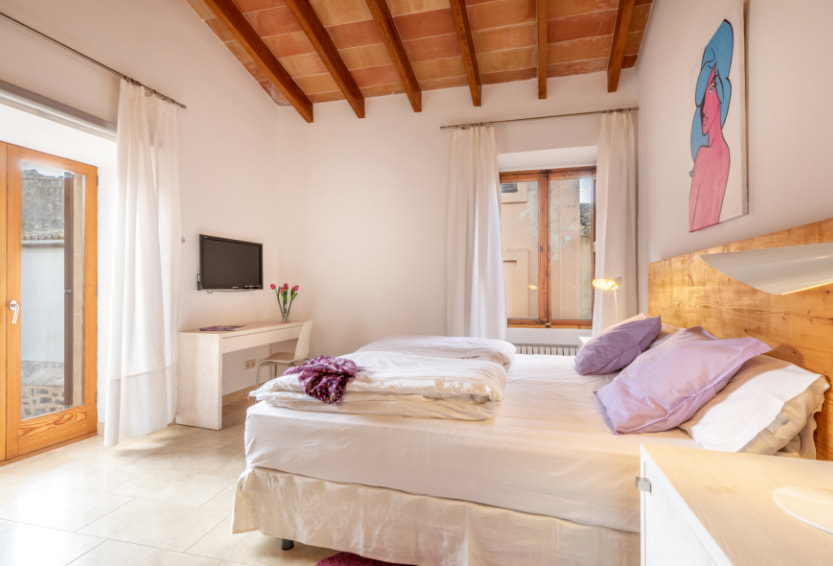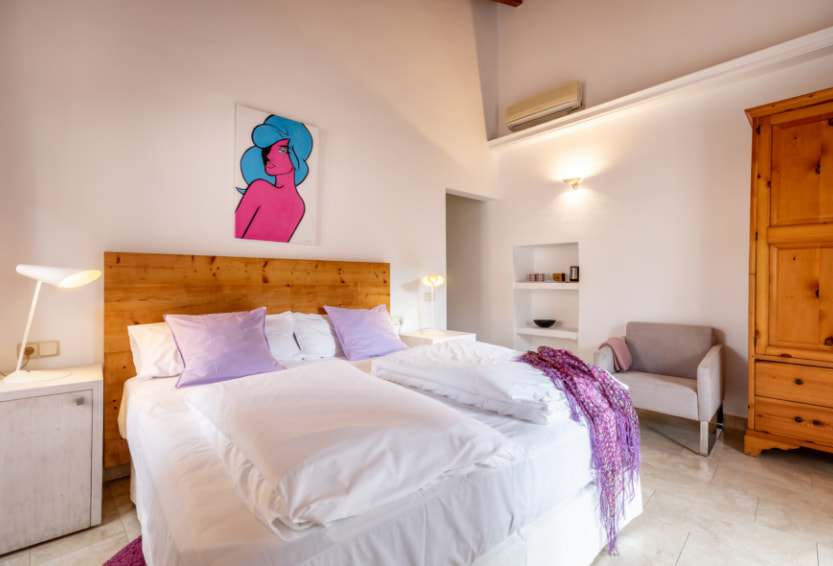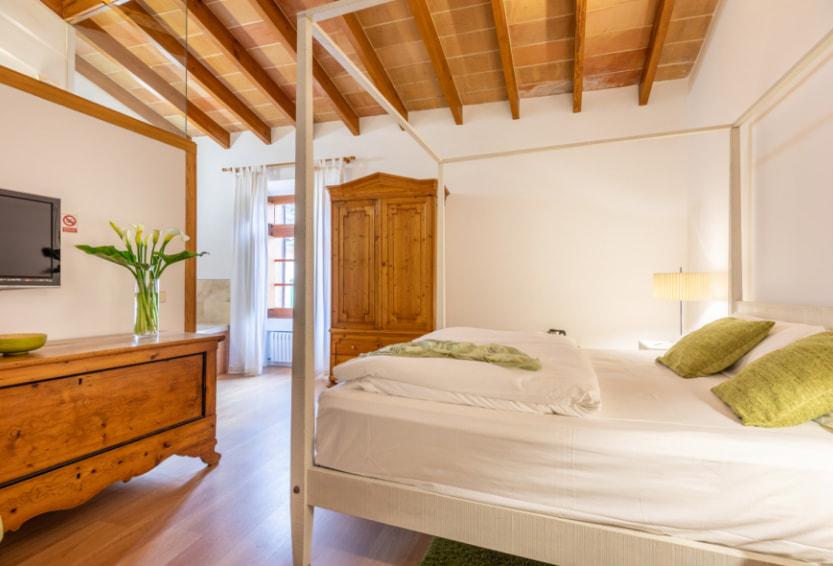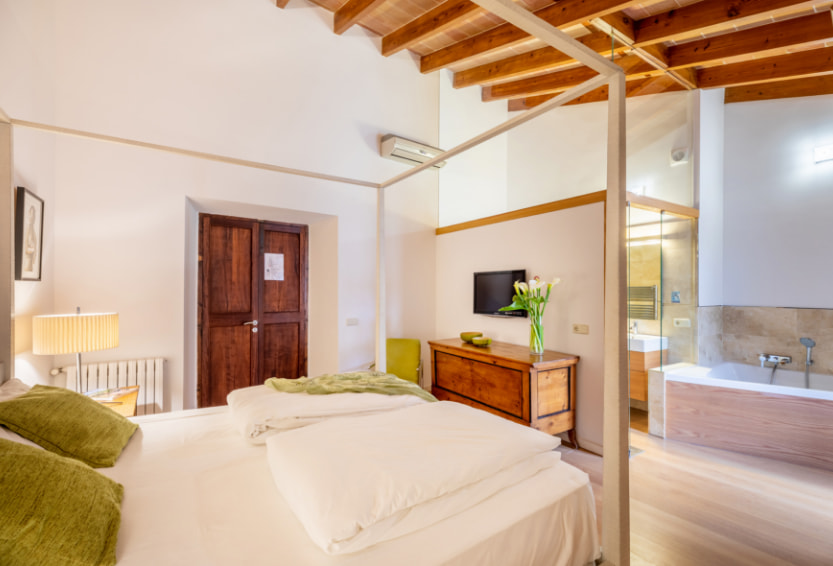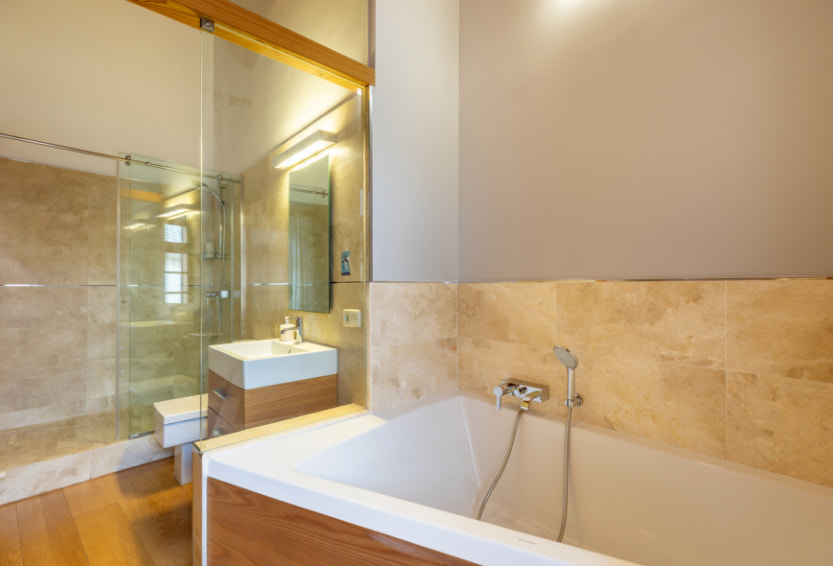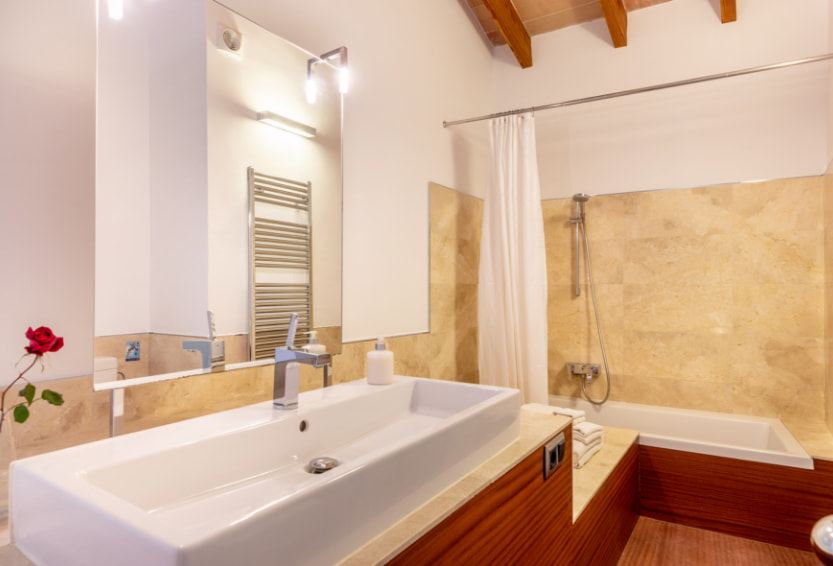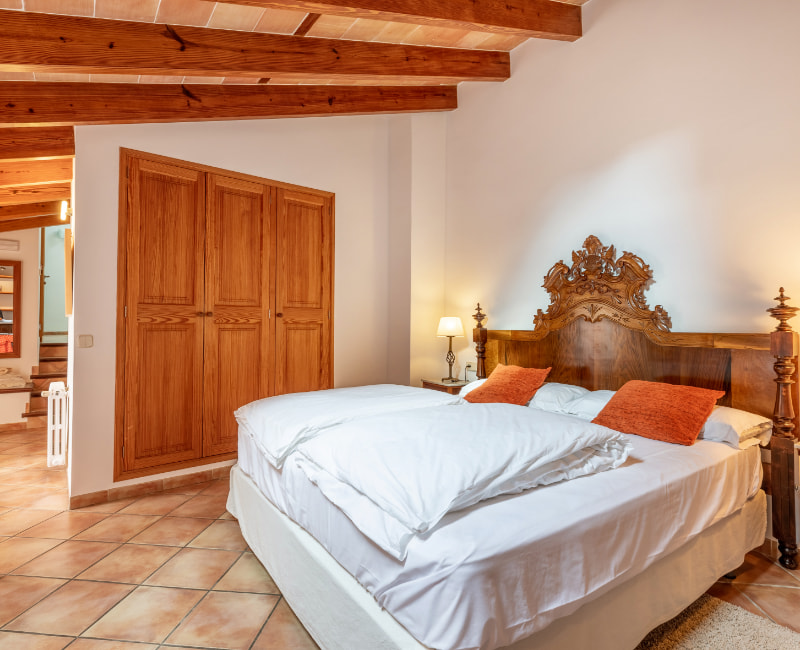 Double Superior Penya Roja, Cap des Pinar and Bassa Blanca
Superior rooms at Can Tem are Bassa Blanca, Cap des Pinar and Penya Roja. They occupy both the ground and top floors at Can Tem, and they display original period furniture, plus all the comfort you are looking for.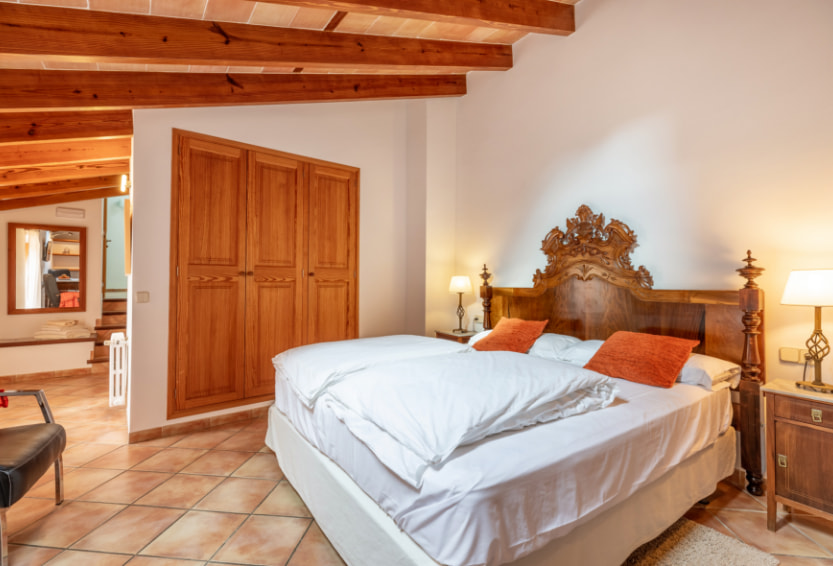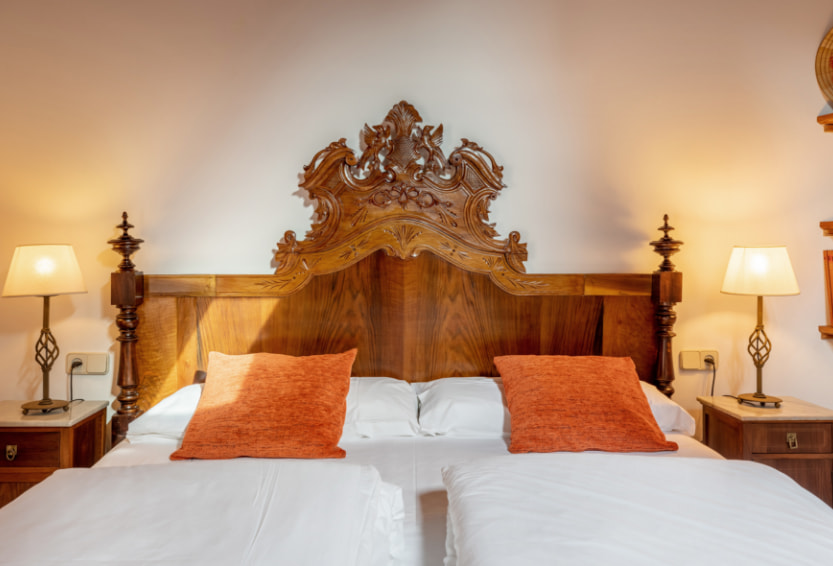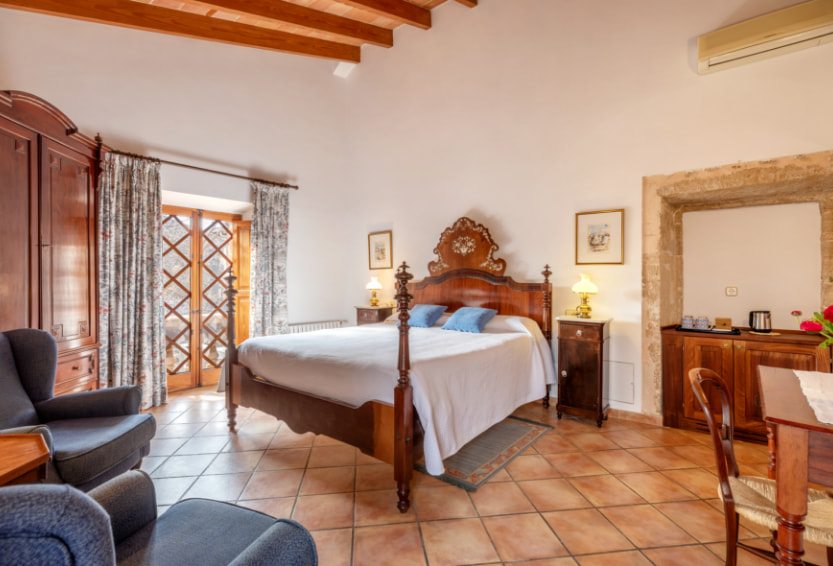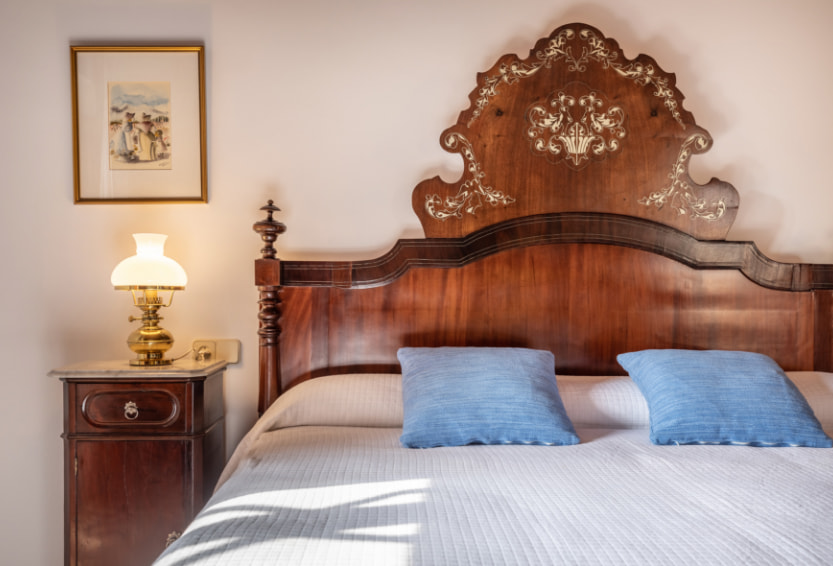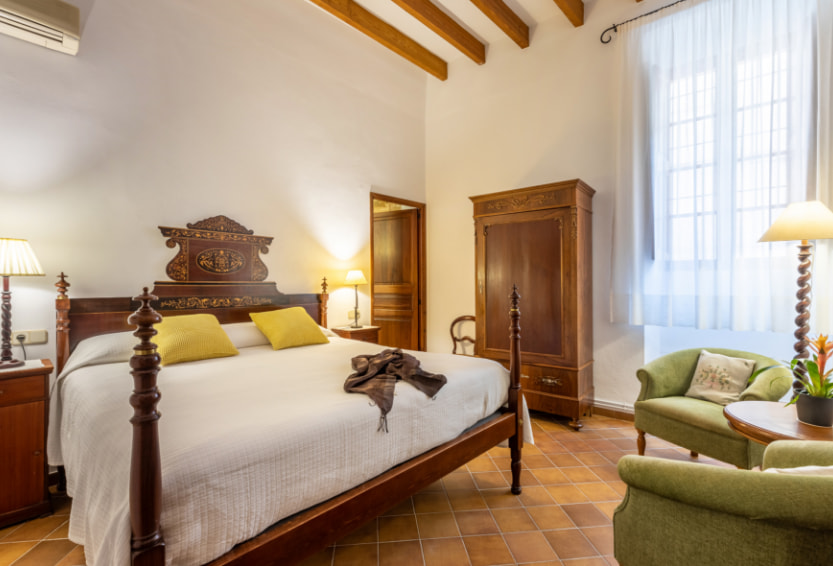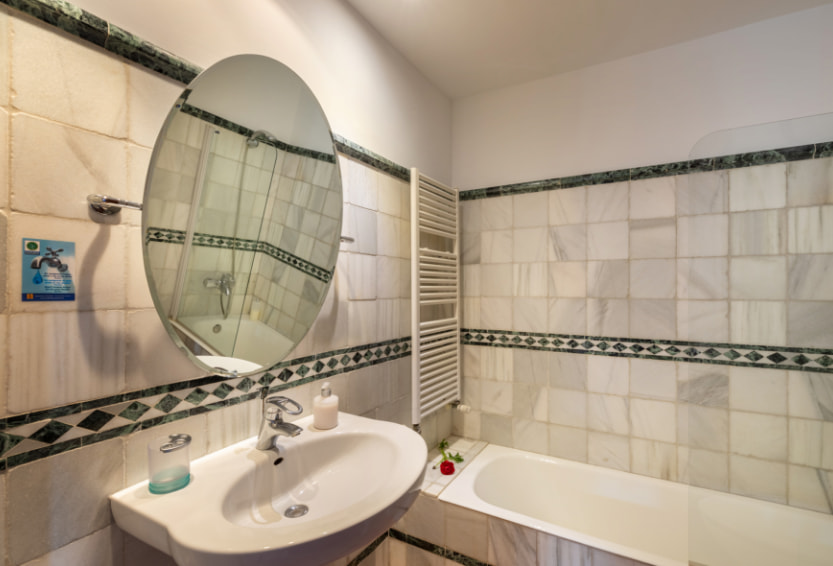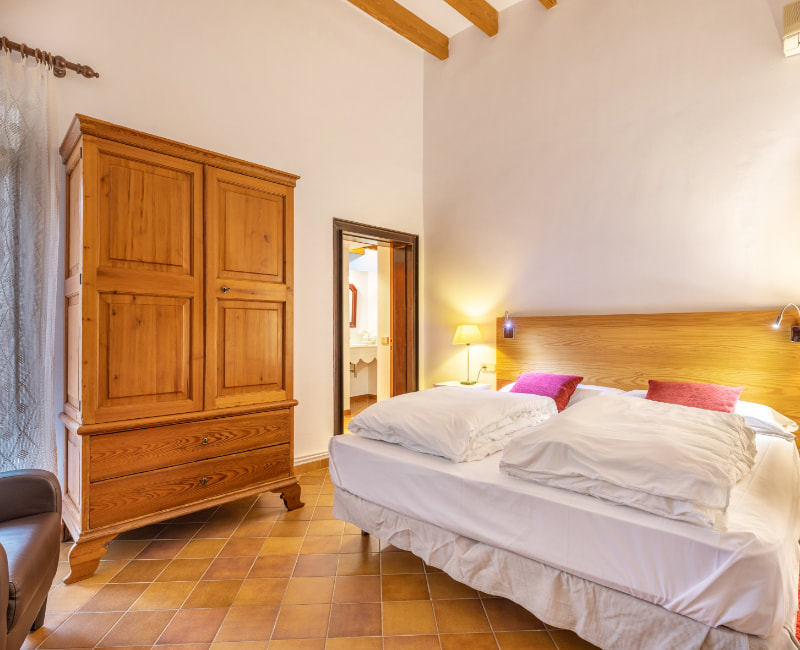 Standard Double Coll Baix
Coll Baix is the room by the beautiful Majorcan patio where we serve breakfast. The bathroom, decorated with the island's traditional ceramic tiles is hard to forget.